Horizontal Badge Holders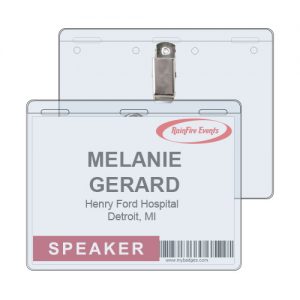 Horizontal Conference Badge Holders
Our horizontal badges come in different sizes, with or without attachment, and can be used with any lanyard we carry. Badge holders are made from a durable, recyclable 10 gauge vinyl making them perfect for single or multi-day use.
Badge holder sizes are based on insert size.
Questions or need help ordering?
Contact us: 1-800-665-3775 | sales@mybadges.com

Thank you. We appreciate the opportunity for your business.